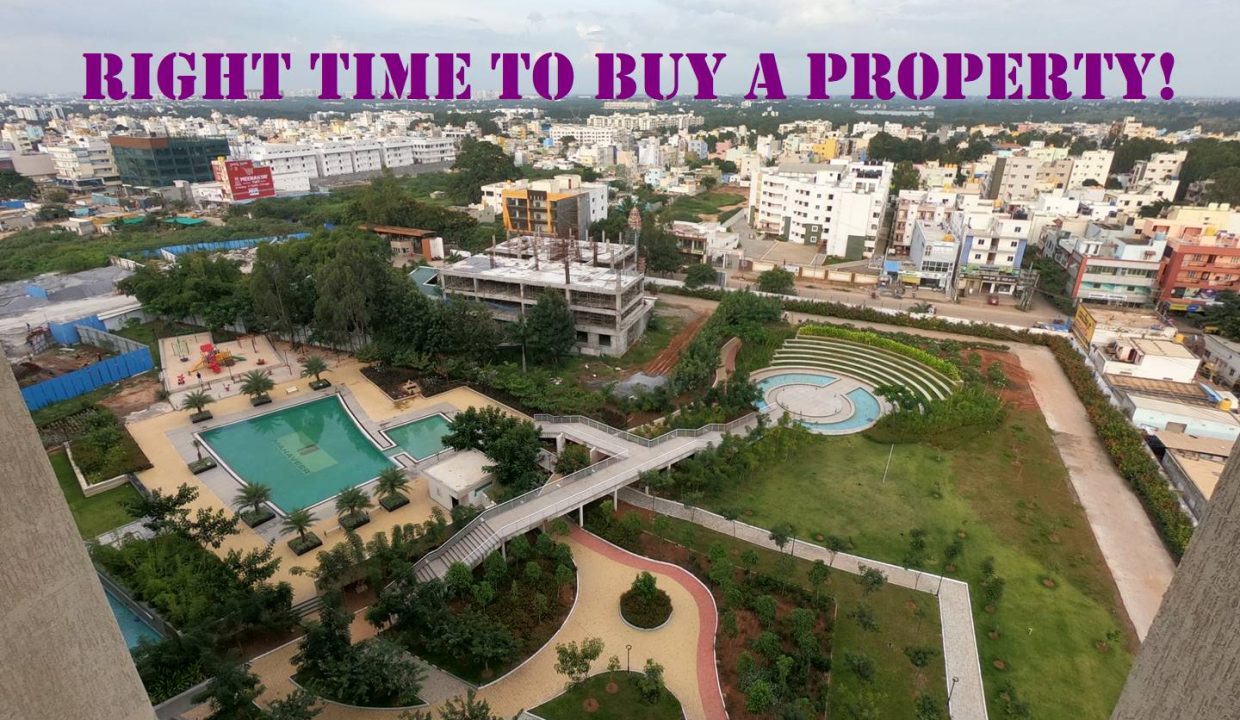 Best Time to Invest in Real Estate!
Who knew the ever growing Real Estate Market of Bengaluru will ever come to a halt! Who knew the price graph of properties would dip against the laws of Real Estate! Who knew the year 2020 which was to bring us to an end of a sprawling decade turned out to be a damp!
No one Knew! But it has happened. The uncertain times of covid-19 has brought all the sectors of business, employment, labor, industries and even the basics of our daily life to a halt, so real estate being a victim of this pandemic is no exception.
Most real estate developers and builders are going through a rough patch as they are forced to liquidate their properties by compromising on their profit margins by selling at the below market price and even without profit sometimes. However, this has led to people who want to buy their dream home an opportunity to buy their dream homes and for investors who want to invest money on real estate and get good rental returns to realize their visions.
The booming sector of real estate is at its lowest and shouting out to all the buyers to let their instincts to take big decisions and to take a plunge into owning a property in Bengaluru and to wait for the pandemic to end at the earliest to watch their investments appreciate at an unexpected growth rate.
For people who feel there is further scope for reduction in property prices, there is a bad news! The bottom has been reached! The lowest has arrived! There can not be any further dip in the real estate market and it is time for you to take the decision and it is going to be a win-win situation for the buyers and investors alike.
There goes a saying by the great William Rogers, "Real Estate is the Best investment in the World, Because it is the Only thing they are not making anymore!" and it cannot hold any truer at this point of time!